Sync Box and Metronome Click.  Supports MIDI Clock and other MIDI Real-Time protocols, +5v Control Voltage signals and External Sample Accurate Clock.

Regular price
$219.00 USD
Regular price
$219.00 USD
Sale price
$219.00 USD
Unit price
per
Sale
Sold out
View full details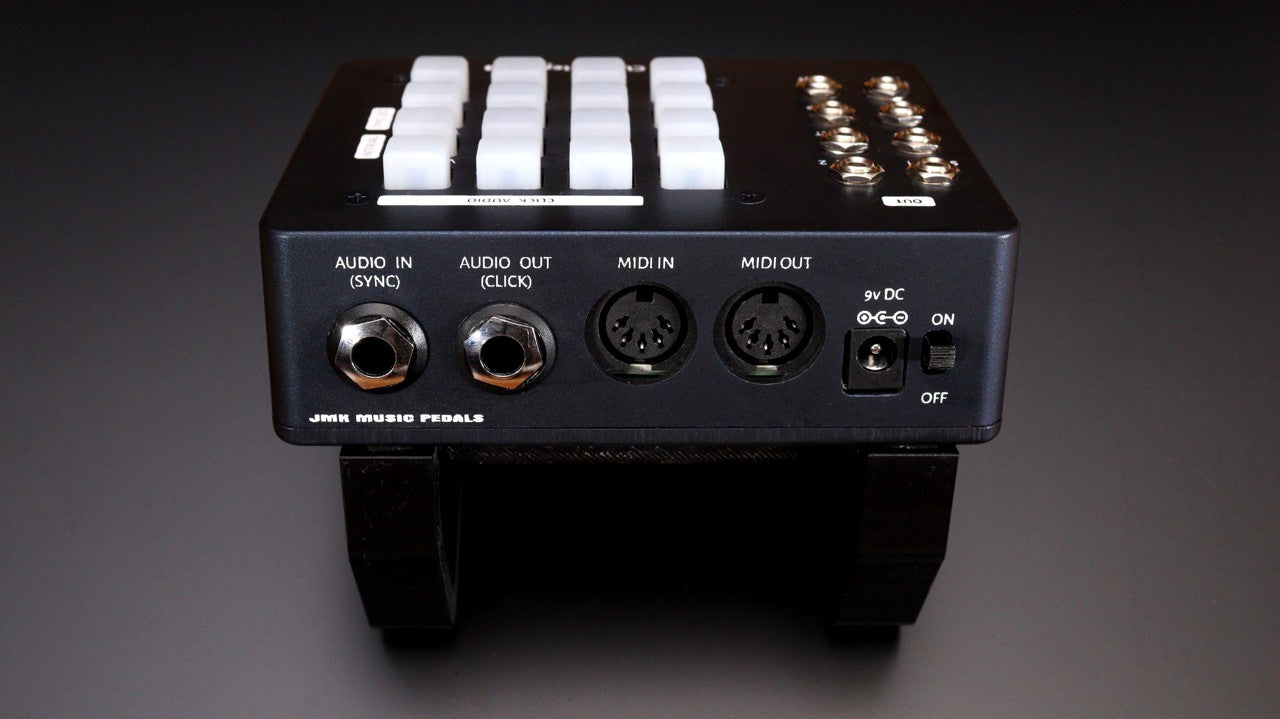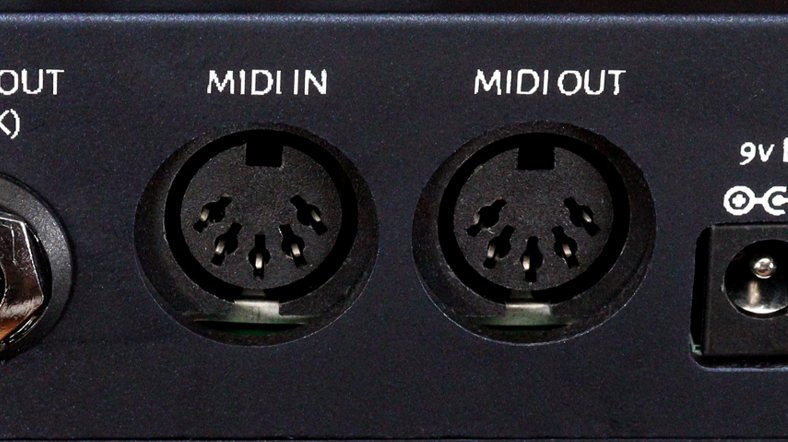 MIDI Clock
MIDI Clock and other MIDI Real-time protocols are a core part of CLOCKstep:MULTI. It can serve as a Master MIDI Clock to MIDI sync your entire setup, as well as being able to send, receive and pass data thru all available MIDI connections.
CLOCKstep:MULTI can even follow tempo from an external MIDI Clock (if you really need it to).
DAW Sync
The tightest MIDI Clock and CV Trigger Sync you can get from your DAW is by sending sample accurate clock.
By "striping" an Audio Track in a DAW with square wave pulses, or simply using a plugin, CLOCKstep:MULTI will receive that signal and generate accurate MIDI sync and CV clock out to other hardware, keeping them in tight sync with the DAW's timing.
Control Voltage (+5V)
The 3.5mm output patch bay has support for a variety of Modular Synth Sync and Transport protocols.
CV Sync rates can be configured down to 1 Pulse Per Measure or up to 24 Pulses Per Quarter Note and many rates in between.
Transport commands such as Start, Stop, Pause, Continue and Resync are all possible.
CLICK AUDIO
Monitor the tempo of the song using a highly configurable Metronome and Click Audio output.
Choose from 16 different Click Sounds, Independent volume levels for Quarter, Eighth and 16th Notes, Triplet timing, and Time Signatures (or you can have no Time Signature at all).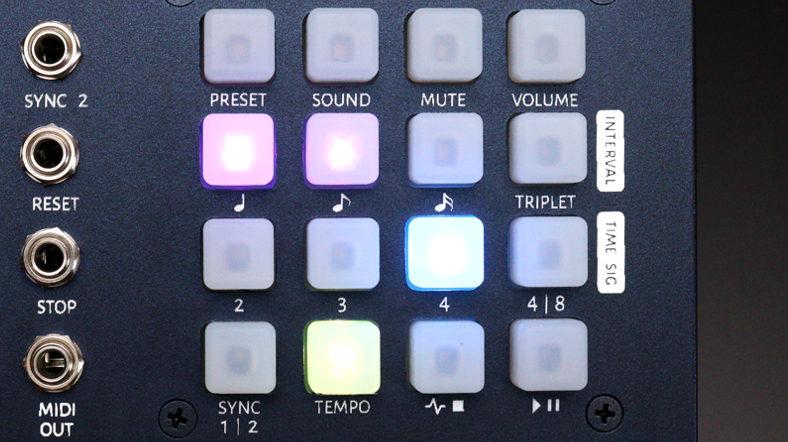 USER INTERFACE
The backlit, colorful, soft touch buttons make every feature quick and easy to access.
Tempo can be tapped, or the exact BPM can be entered quickly using a 10-Key numeric layout, with support for up to 1 decimal place.
A deep MIDI Implementation exists allowing you to use any external MIDI Controller with CLOCKstep:MULTI.
Power Requirements: 9 volts DC max. 200mA Nominal. (power adapter included)
Power Connection: 2.1 mm barrel, center negative
I/O: Audio (Sync In, Click Out), MIDI (DIN, USB, TRS), Control Voltage (3.5mm TSx7)
Protocols: MIDI, Sample Accurate Audio Sync and 0/+5 Control Voltage for Modular Synth/Eurorack.
Dimensions: 4.7" x 3.65" x 1.72"
Assembled in the USA
Optional Desktop Stand
This 3D printed stand is available only at the time of purchase of CLOCKstep:MULTI. The stand provides a 30 degree angle.
We're also making the .STL files free for download if you would like to print this stand for yourself.
CLOCKstep Comparison
| | | |
| --- | --- | --- |
| | CLOCKstep | CLOCKstep:MULTI |
| Form Factor | Pedal | Desktop |
| Master MIDI Clock | ✓ | ✓ |
| CV Trigger Sync Out | | ✓ |
| Audio Sync In | | ✓ |
| Follow Clock | MIDI | MIDI, Audio |
| MIDI DIN | ✓ | ✓ |
| MIDI USB | | ✓ |
| MIDI TRS | | ✓ |
| MIDI Soft Thru | ✓ | ✓ |
| User MIDI Commands | 250 | |
| CUE Commands | ✓ | |
| Full MIDI Control | ✓ | ✓ |
| Metronome | MIDI Notes | Audio Click |
| Time Signatures | ✓ | ✓ |
| Tap Tempo | ✓ | ✓ |
| BPM Decimal | ✓ | ✓ |
| Presets | 300 | 40 |